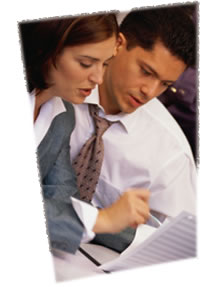 Mediation And Professional Services
A majority of people are not aware that Mediation is an alternative to not only divorce, but everything from family conflict to business disputes. Many issues can be settled through Mediation with an incredibly high success rate. Mediation, when compared to litigation, has many significant advantages including: time, cost, confidentiality and a reduction in conflict. Most Mediations can see results in days or weeks rather than months or years. Below is a list of Mediation and other professional services offered by Lydia Glass.
• Clinical Psychologist
• Family Mediation
• Family Business Mediation
• Business and Corporate Mediation
• Workplace Mediation
• Contact Lydia Glass About Your Dispute

Clinical Psychologist
Lydia Glass is a licensed clinical psychologist and licensed Marriage, Family, Child Therapist in private practice in Pasadena, California. Dr. Glass works with adults and adolescents in individual psychotherapy, couples therapy, and family therapy. Areas of specialty include working with adults who were abused or neglected as children, and working with issues surrounding divorce. She has a general practice in which she treats a wide range of problems such as depression, anxiety, self-esteem problems, relationship and interpersonal conflicts, sexual abuse survivors, drug and alcohol abuse, and issues related to divorce.

Family Mediation
Family Mediation, not to be confused with divorce Mediation, is conflict resolution relating to immediate family matters including estate disputes, stepfamily issues and wills. This non-adversarial resolution promotes the use of Mediation to ensure all parties actively shape their own agreements which tend to be longer lasting and are less contested in court. A mediator can also be called upon during the planning process of most family issues including estates and wills.

Family Business Mediation
Mediation for family business is an effective voluntary process in which family business members are guided toward their own agreement. Disputes often develop as original members reach retirement and the next of kin try to decide who should run the business and how it should be run. Other disputes can arise from sibling rivalries, conflicts between family members and other business professionals or promotion/compensation issues. A critical benefit of a successful family business Mediation is the formation of unity and security through resolve rather than conflict. Future conflicts can be handled as professionally as previous disputes.

Business And Corporate Mediation
Business to client or business to business disputes can also be resolved through Mediation. The success rate of Mediation in these disputes is upwards of 90%, saving both parties time, money and even future business dealings with each other. Many business disagreements, especially involving small businesses, are not litigated due to the high costs, stress and time dealing with the process. Others cases are not pursued because of a bleak outcome or a disparity that causes an unfair advantage. Once again, Mediation offers a viable alternative and the results can be immeasurable.

Workplace Mediation
Often times, conflict and crisis within the workplace are limited to the water cooler and the courtroom. These conflicts can be the toughest to handle since there are no winners, at least in the business sense. The damage and reputation suffered can be far more costly than any issue at hand. Key advantages to Mediation in these sort of situations are confidentiality and privacy as well as working relationships to those involved directly and indirectly. The key role of a mediator is to provide education, understanding and resolve. Whether this happens at a Mediation session or a workplace education session, all parties involved can benefit and preserve a healthy working environment.

Contact Lydia Glass About Your Dispute
Mediation is a viable alternative that can can resolve a wide range of disputes in various settings. If you would like more information or need assistance to determine whether Mediation can be beneficial in your dispute, please contact Lydia Glass at lydia_glass@msn.com.

| | | |
| --- | --- | --- |
| | | |
| | Besides specializing in Divorce Mediation, Dr. Lydia Glass also runs her own private practice in Pasadena, California as a Clinical Psychologist and as a Marriage & Family Therapist. Dr. Glass has also been providing psychotherapy for over 25 years... (more) | |
| | | |
| | | |