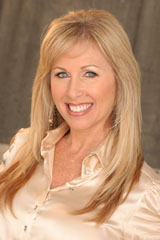 Professional Bio
Lydia Glass, Ph.D. is licensed by the State of California as a Clinical Psychologist and as a Marriage, Family, and Child Counselor. Dr. Glass is a graduate of the Fuller Graduate School of Psychology and has also served as a Clinical Assistant Professor with Fuller. Dr. Lydia Glass has been providing psychotherapy and mediation services for over 25 years and has served as President for the San Gabriel Valley Psychological Association. She is also a member of the Association for Conflict Resolution and the California Psychological Association. She has specialized in marital negotiations and the impact of divorce on children for over 22 years.

Practice Description
Lydia Glass is a licensed Clinical Psychologist and licensed Marriage, Family, and Child Therapist with a private practice in Pasadena, California. Dr. Glass works with adults and adolescents in individual psychotherapy, couples therapy, in addition to marriage and family therapy. Areas of specialty include working with adults who were abused or neglected as children and working with issues surrounding divorce. She has a general practice in which she treats a wide range of problems such as depression, anxiety, self-esteem problems, relationship and interpersonal conflicts, sexual abuse and trauma survivors, drug and alcohol abuse, and issues related to divorce. In addition, Dr. Glass has been providing Divorce Mediation services for over 16 years.
Dr. Glass is solution oriented and uses a contemporary psychodynamic and analytic approach in which work with the patient unfolds as a mutual, collaborative process in an atmosphere of safety and respect. The patient's problems are understood within a context of past interpersonal experiences that often help clarify current problems. Dr. Glass' style of providing therapy is interactive as she seeks to find ways to encourage patients to live up to their potential.

Mediation Services
You can decide for yourself if Mediation is right for you. If you need other information regarding Mediation or professional help, please contact Lydia Glass at lydia_glass@msn.com.

| | | |
| --- | --- | --- |
| | | |
| | Besides specializing in Divorce Mediation, Dr. Lydia Glass also runs her own private practice in Pasadena, California as a Clinical Psychologist and as a Marriage & Family Therapist. Dr. Glass has also been providing psychotherapy for over 25 years... (more) | |
| | | |
| | | |